Brighton and Hove Albion striker Percy Tau has revealed that he has not thought about the captaincy role for the BafanaBafana of South Africa. He talked about the South African national team captaincy role while speaking with journalists recently as monitored by Soccer Laduma.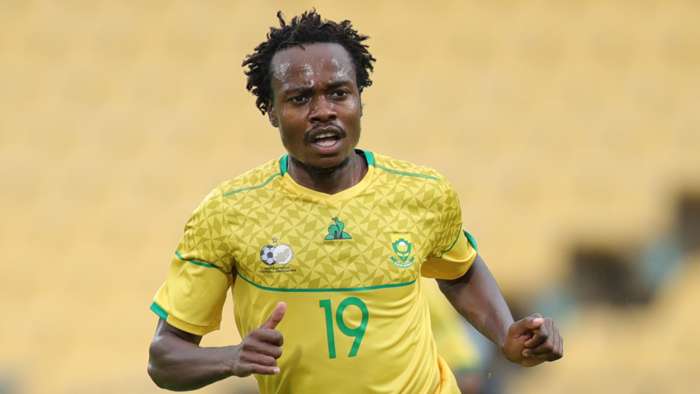 Tau knows that he's one of the senior players in the latest South Africa squad but the thought of being the team captain has not crossed the mind of the Seagulls attacker.
The Brighton player has been picked as one of the most experienced members of the South Africa squad ahead of the international friendly with the Cranes of Uganda. The two countries will face each other on Thursday, June 10 and Tau is expected to lead the line for his team.
The Uganda clash is the first game for South Africa since the appointment of Hugo Broos. 69-year-old Broos was appointed to replace MolefiNtseki after he failed to guide the team to the next edition of the African Cup of Nations (AFCON) in Cameroon at the start of next year.
Ntseki is widely regarded as a failure after the disappointment of missing out on AFCON qualification to Sudan and Ghana in their group.
New South Africa coach Broos has picked a young team and left a lot of the experienced players. One of the senior players left out by Brooswas team captain ThulaniHlatshwayo. To this effect, the role of the captain is vacant.
On the candidates for the captaincy role, Percy Tau said that he's one of the three experienced players in the team. According to the Brighton player, him, Keagan and Ronwen are the experienced players in the team. He further said that there were more experienced players in the team before now and that it is their time to lead.